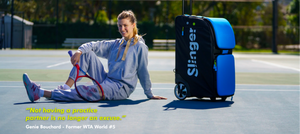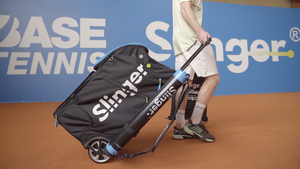 Get the most portable, versatile, affordable and easy-to-use ball launcher in tennis.
THE PERFECT PLAYING PARTNER.
READY WHENEVER YOU ARE.
PORTABLE
Lightweight and durable. You can easily carry it like a bag, roll it like a suitcase and store it in the trunk of your car or at home.
Just 33lbs / 15kg.
AFFORDABLE
Get your own tennis ball launcher for the price of two performance tennis rackets. Significantly less expensive than traditional commercial ball machines.
VERSATILE
Store all your tennis gear - rackets, footwear, clothing and accessories. Holds up to 144 balls for launching. Even charges your phone with a built-in charge cord.
EASE-OF-USE
Set up in minutes. Adjustable ball speed, frequency and height. Smart charger protects from overcharging. Removable Li-ion battery for easy charging.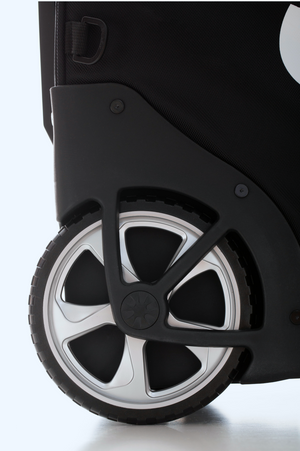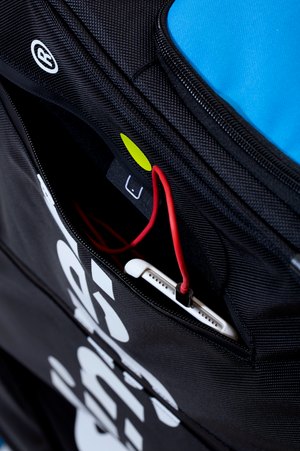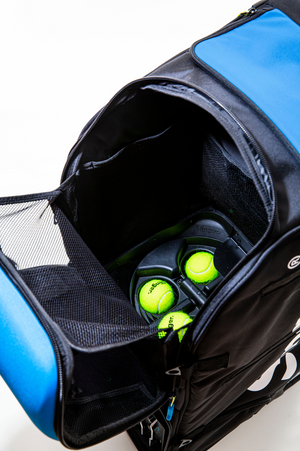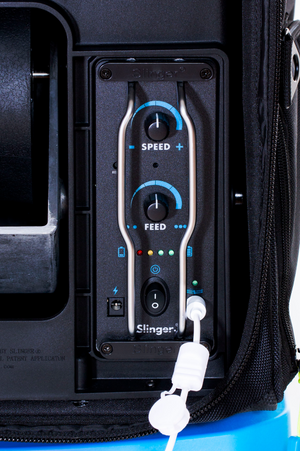 LOVED BY TENNIS PLAYERS EVERYWHERE.
GARY K.
UNITED STATES
Whenever I can get extra reps in, I rev up the Slinger Bag and get to work. As a high-performance coach, I encourage all my players to get extra reps in using their own Slinger Bags, from juniors to my college level players. The design is thoughtful, from having a charging cable for your phone to storage for any equipment in the back as well as drinks on the sides. This is the best ball machine on the market.
JESS H.
UNITED KINGDOM
My Slinger Bag has really helped me with my tennis game. The adjustable speed, frequency and height make it perfect for any drill, and it can feed a variety of shots from a realistic ball to a hand feed. The Slinger Bag is easy for me to travel with, and holds all my tennis essentials, from rackets and balls to phone and keys. I could not recommend it more. It is my favorite training tool and perfect for any tennis player who wants to take their game to the next level.
GAVIN G.
UNITED STATES
I've been using my Slinger Bag since the company launched and can't overstate how beneficial it is for me and my clients. I love using my Slinger to warm up before a day of tennis lessons as well as just groove with some ground strokes. I also love using it to feed balls to clients when I want to watch their strokes from different angles or give them coaching tips. The Slinger is a must have for all tennis coaches.

GET MORE FROM YOUR SLINGER BAG. VISIT OUR COMMUNITY PAGE FOR

TIPS AND DRILLS FROM THE BEST.