CAREERS WITH SLINGER
We are always on the lookout for creative, experienced and motivated leaders to join Slinger as we set our path in the sport of tennis and new verticals. Launched in 2020, our Slinger Bag has taken the tennis world by storm, with features in Bloomberg, WIRED, the New York Times, Men's Journal, Vogue and more. With bold growth plans beyond just the launcher itself, we're making our mark as a leading connected company in sports.
If you don't see anything that suits your skills or interests, drop us a line at jobs@slingerbag.com.
A CONNECTED SPORTS COMPANY
With the Slinger Bag and our portfolio of brands and technologies, we have created a full suite of 'Watch, Play, Learn' services for the tennis and sports market.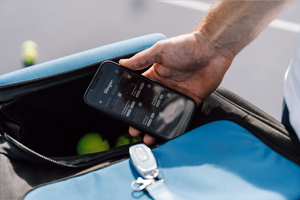 See what people are saying about Slinger